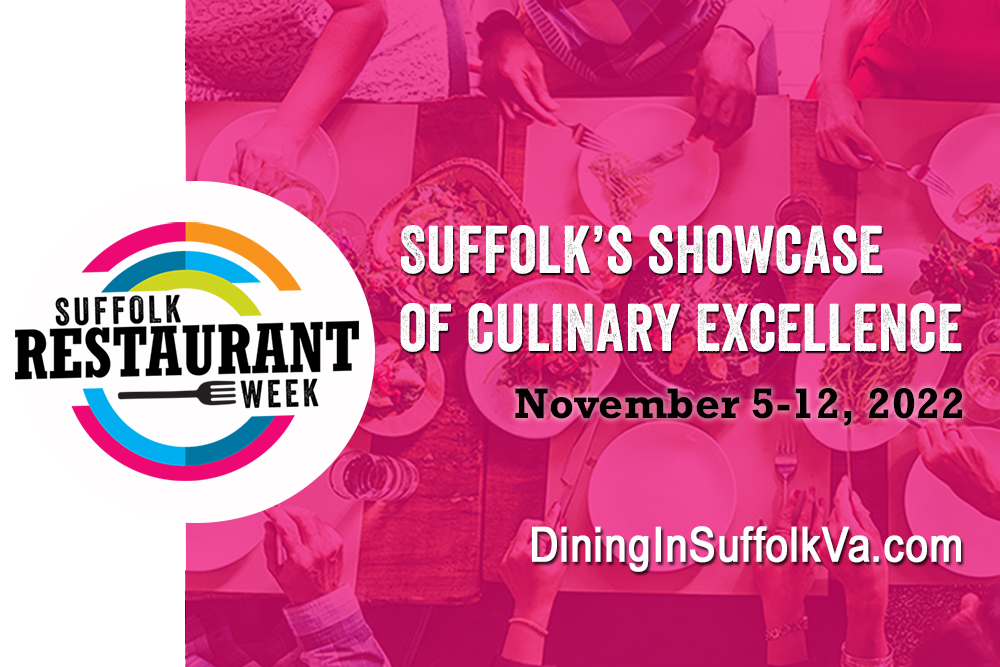 Suffolk Restaurant Week: Fall 2022 Encore
From Suffolk's best-kept culinary secrets to national award winning restaurants, Suffolk Restaurant Week promises a savory blend of the city's signature flavors. During this culinary encore, scheduled for November 5-12, 2022, participating eateries offer chef-created delicacies and simple three-course, price fixed menus at the deluxe ($10 breakfast/lunch & $20 dinner), premier ($15 breakfast/lunch & $30 dinner) or ultimate ($20 lunch & $40 dinner) levels for lunch and/or dinner; some restaurants are also offering a Family Meal To-Go option. No coupons, vouchers or tickets are needed-simply order from the Suffolk Restaurant Week menu. It's the perfect time to sample new restaurants or delight in old favorites!
Cost: See each participating restaurant's website for dining level.