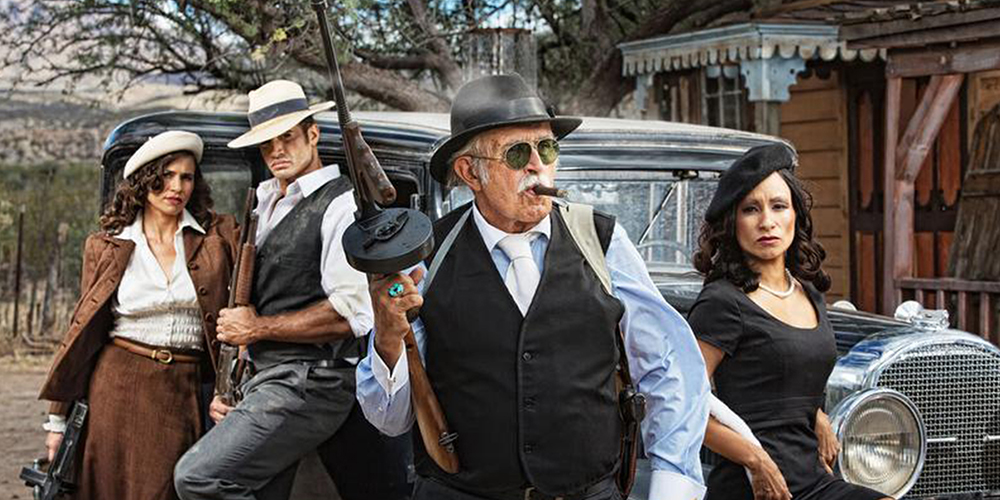 Murder Mystery Dinner Theater: "Death of a Gangster"
In this "Married to the Mob" event, you'll never know who to trust. With the two families merging together, someone is bound to lose power, which means someone else will lose their life! Get on the trolley and solve this case with your fellow detectives.
Murder mystery parties are an immersive experience. Your hosts will be fully costumed–and you are encouraged to do the same! We provide additional props and clothing to clearly identify your more outgoing guests chosen as the main suspects.
Tickets are $65 and include cocktails, dinner, and the show!
SOME TIPS FROM THE PARTY PROS:
When invited to a murder mystery dinner party or event, many people wonder what exactly they've gotten themselves into. Allow us to answer some common questions you might have, so you can get ready to have an unforgettable experience!
The basic formula for a murder mystery party is simple: We bring out our highly trained improv actors to set the scene for a murder that you and your guests will have the next two hours to solve.
Some of the more outgoing guests at the event will be chosen to play the parts of suspects, but EVERYONE gets to help solve the crime. Sleuths and suspects of all ages are welcome.
Each murder mystery experience has a specific theme. This murder takes place in a 1920's speakeasy. This gives you, the guest, the chance to play dress up and immerse yourself in the world of the mystery. Costumes can be liberating and add to the experience!