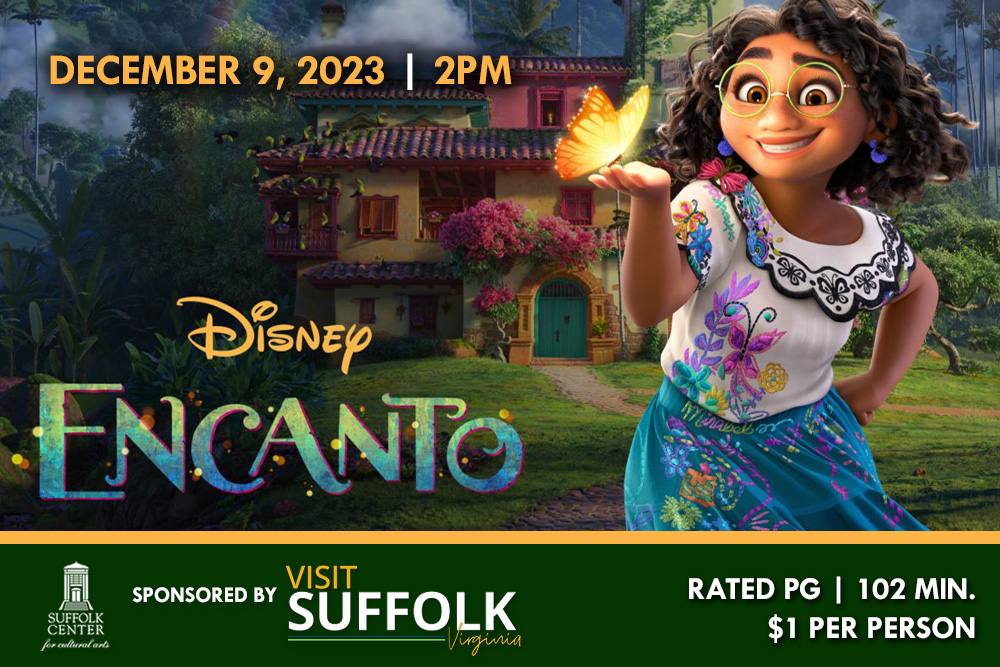 Movies at the Center: Encanto
Join Suffolk Tourism, in partnership with the Suffolk Center for Cultural Arts, as they proudly present the blockbuster animated film, Encanto, on Saturday, December 9, 2023. Admission is $1 and the movie will begin at 2pm. All children must be accompanied by an adult.
The Madrigals are an extraordinary family who live hidden in the mountains of Colombia, in a magical house, in a vibrant town, in a wondrous and charmed place called Encanto. The magic of the Encanto has blessed every child in the family with a unique gift from super strength to the power to heal…every child except one: Mirabel. But when she discovers that the magic surrounding the Encanto is in danger, Mirabel decides that she, the only ordinary Madrigal, might just be her exceptional family's last hope. The vocal cast includes Stephanie Beatriz, María Cecilia Botero, John Leguizamo, Mauro Castillo, and Jessica Darros. This 2021 animated family comedy is rated PG and has a running time of 102 minutes.