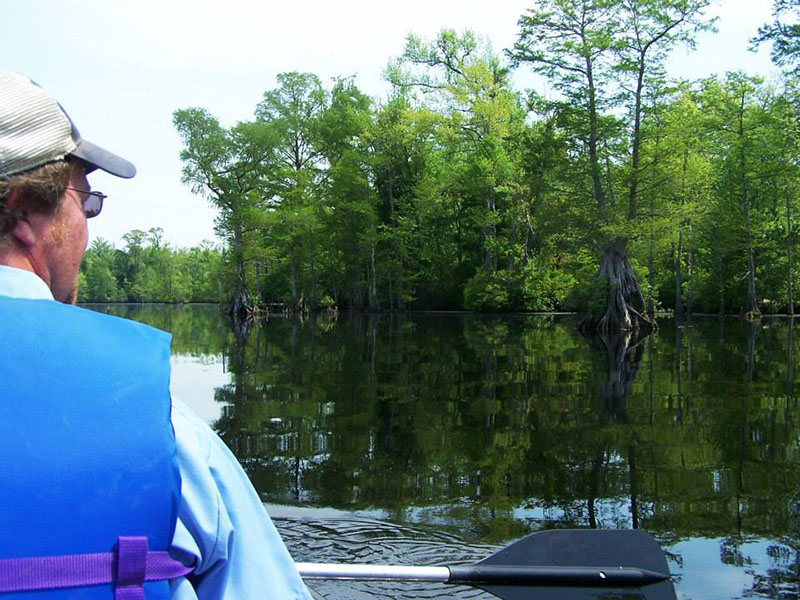 Kayak Excursion of the Great Dismal Swamp's Lake Drummond
Experience the unusual and breathtaking Lake Drummond, a 3,108-acre bowl-shaped lake located near the center of the Great Dismal Swamp. Guided kayak excursions are facilitated by a water adventures outfitter with years of experience. All equipment is included with registration fee. Sunscreen, insect repellent, and comfortable clothing recommended; you are encouraged to bring a snack and bottled water. 250 lb. weight limit. Participants must be at least 10 years of age or older; ages 17 and younger must be accompanied by a legal guardian.
Transportation via tour bus available from Suffolk Visitor Center. Bus boards at 9:15am.