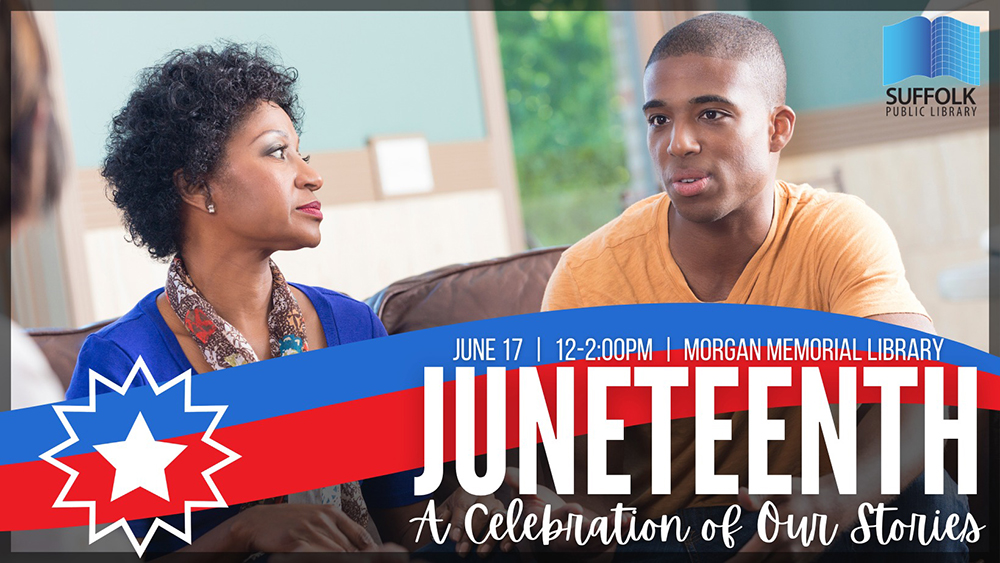 Juneteenth: A Celebration Of Our Stories
As a community, our stories and experiences hold a lot of power—they deserve to be shared and celebrated! Come together this Juneteenth for a community conversation where we can share and celebrate our stories and reflect on what it means to be Black in our community, the United States, and our lives as a whole. How far have we come as a community, what have we accomplished, what needs to be addressed, and where do we go from here? Light refreshments will be served. For upper elementary ages through adults.
Drop in anytime 12-2pm. No registration required.
SPL events are free to attend and open to people of all abilities. If you or someone in your party will require accommodations in order to participate, please call 757-514-7323 and ask to speak with the Community Learning Manager. You do not need to be a library member in order to attend.