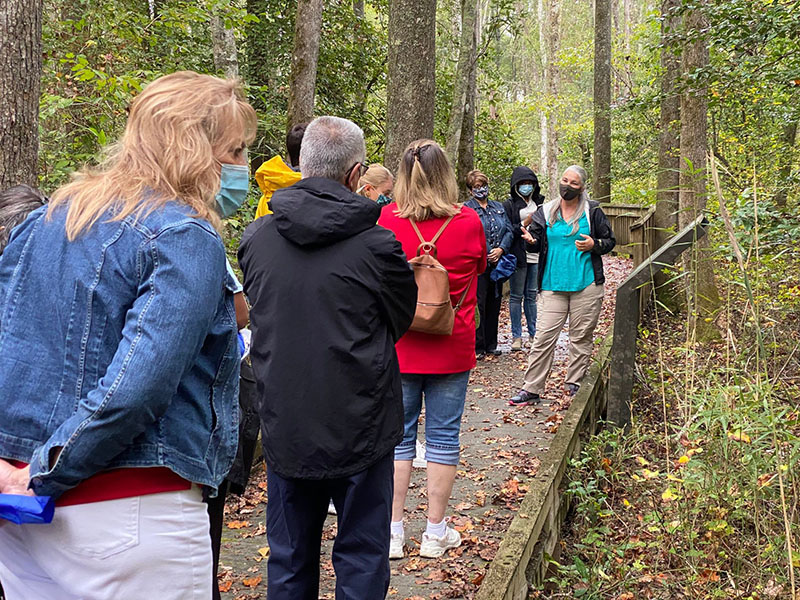 Great Dismal Swamp Guided Nature Walk
"Swamped and Loving It!"
Meet the Great Dismal Swamp National Wildlife Refuge in a new way—up close and personal! Enjoy a biologist-led nature walk as you learn about the flora, fauna, wildlife and history that abound in the 112,000-acre wilderness. Reservations are required and cancellations are expected no less than 48 hours prior to scheduled tour. Call the Suffolk Visitor Center to reserve your spot.
No transportation from the Suffolk Visitor Center is available. Participants are asked to meet at the Washington Ditch Boardwalk Parking Lot, located at 3076 White Marsh Road. This tour is approximately 90 minutes and covers about 3/4 mile. Comfortable shoes and weather-appropriate dress are recommended (flip flops and other exposed footwear is not recommended).
$7 adults; $5 seniors (60+), military, and children ages 3-12.