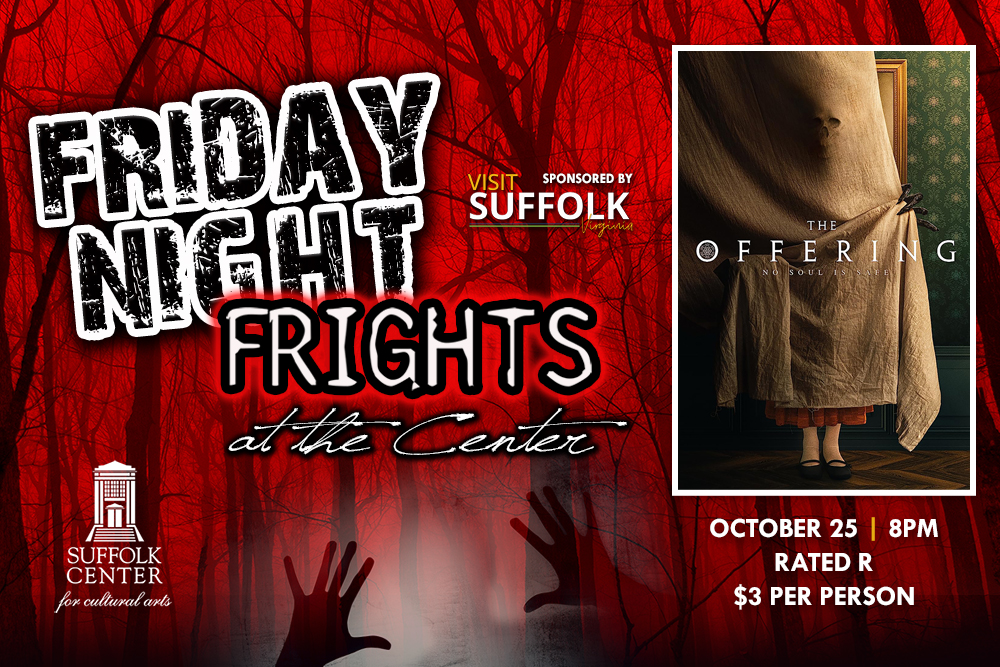 Friday Night Frights at the Center: The Offering
The Suffolk Division of Tourism wants to give you the fright of your life as they present a series of classic horror films at the Suffolk Center for Cultural Arts. On Friday, October 25, 2024, join us for The Offering. Admission is $3 and the movie will begin at 8pm.
A family struggling with loss find themselves at the mercy of an ancient demon trying to destroy them from the inside. The cast includes Nick Blood, Emily Wiseman, Paule Kaye, Allan Corduner, and Daniel Ben Zenou. This 2022 movie is rated R and has a running time of 93 minutes. No children under 17 will be admitted.