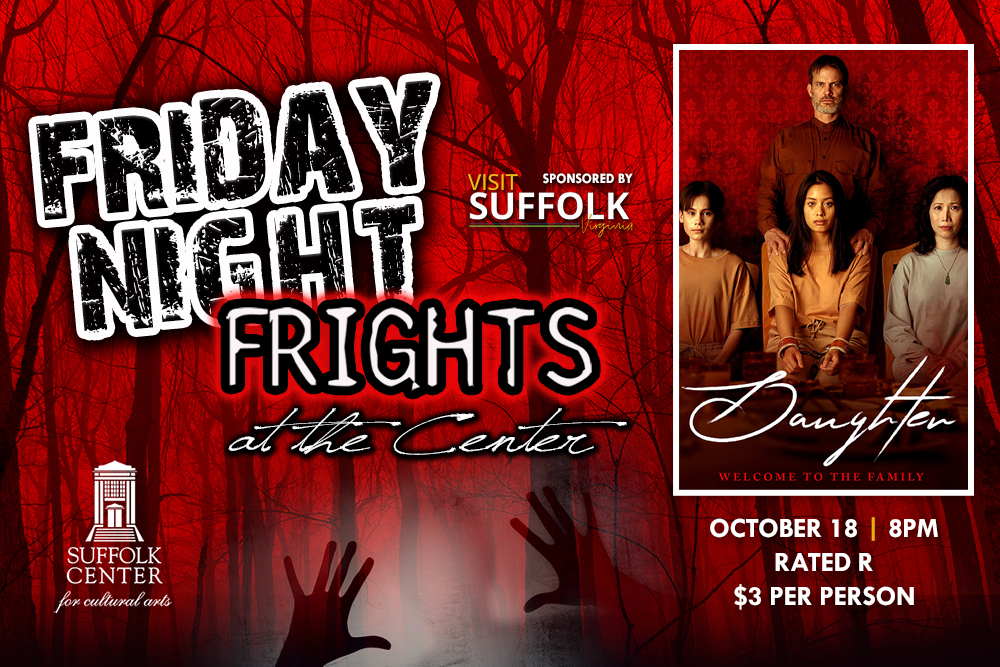 Friday Night Frights at the Center: Daughter
The Suffolk Division of Tourism wants to give you the fright of your life as they present a series of classic horror films at the Suffolk Center for Cultural Arts. On Friday, October 18, 2024, join us for Daughter. Admission is $3 and the movie will begin at 8pm.
A young woman is inducted into a bizarre family as their new surrogate daughter. As she navigates through this twisted dynamic, awful secrets about the past are revealed, leading to even darker implications about the future.The cast includes Casper Van Dien, Elyse Dinh, Vivien Ngô, Ian Alexander, and Megan Le. This 2022 movie is rated R and has a running time of 95 minutes. No children under 17 will be admitted.