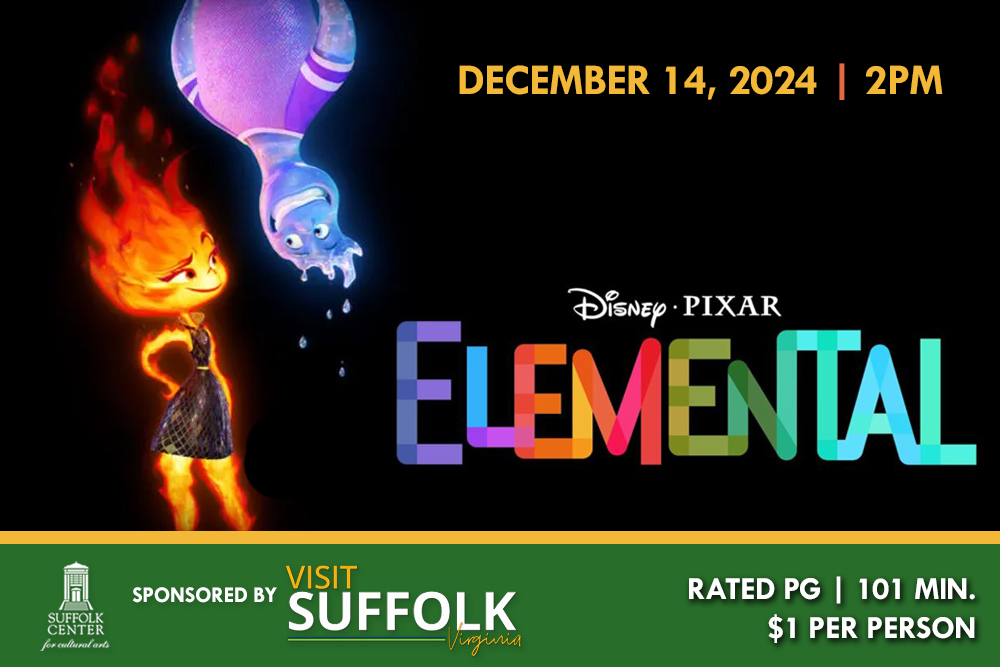 Family Movie at the Center: Elemental
Join Suffolk Tourism, in partnership with the Suffolk Center for Cultural Arts, as they proudly present the blockbuster animated film, Elemental, on Saturday, December 14, 2024. Admission is $1 and the movie will begin at 2pm. All children must be accompanied by an adult.
Welcome to Element City, where fire-, water-, land-, and air residents live together. The unlikely friendship between tough, quick-witted, and fiery Ember and fun, sappy, go-with-the-flow Wade is about to be challenged as they discover something elemental: how much they actually have in common. The vocal cast includes Leah Lewis, Mamoudou Athie, Ronnie Del Carmen, Shila Ommi, and Catherine O'Hara. This 2023 animated adventure comedy is rated PG and has a running time of 101 minutes.