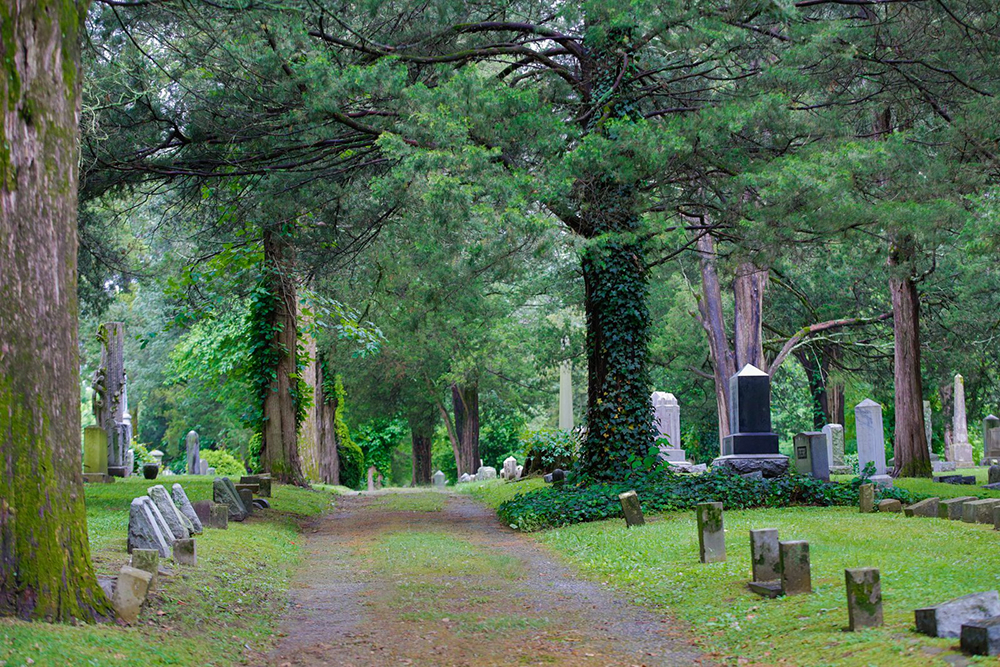 Cedar Hill Cemetery Stroll
An official Virginia Civil War Trail site, Cedar Hill Cemetery has long been an attraction for history buffs and even walking groups. The Suffolk Division of Tourism offers a guided stroll through the pleasant 32-acre cemetery, rich in history and natural beauty. The 75-minute daytime tour will offer unique insights into Suffolk's heritage as tour goers traverse the cedar-lined terrain dotted with timeworn headstones. Reservations are required and cancellations are expected no less than 48 hours prior to scheduled tour.
Departs at 4pm from the Suffolk Visitor Center. This tour is approximately 75 minutes and includes walking on uneven and elevated surfaces. Comfortable shoes and weather-appropriate dress are recommended.
$7 adults; $5 seniors (60+), military, and children ages 8-12. Not recommended for children under 12.