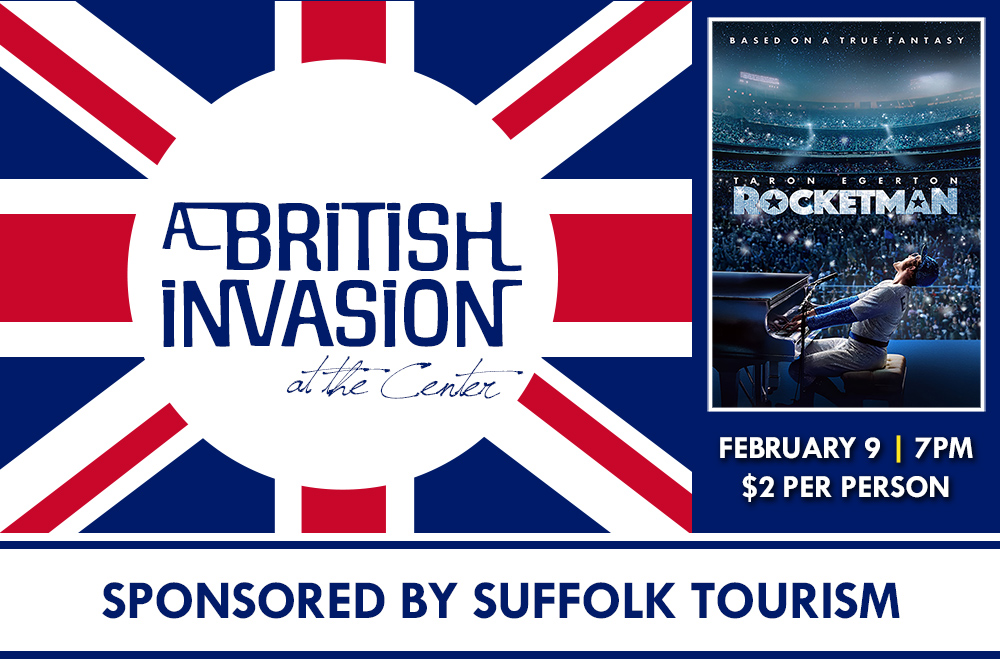 A British Invasion at the Center: Rocketman
Join Suffolk Tourism, in partnership with the Suffolk Center for Cultural Arts, as they proudly present A British Invasion at the Center, three British-themed blockbuster movies that enjoyed great success in cinemas. The series continues on Thursday, February 9, 2023, when Rocketman comes to the big screen. Admission is $2 per person, and the movie will begin at 7pm.
Set to his most beloved songs, this epic musical tells the story of a young Reginald Dwight's fantastical transformation to Elton John. Collaboration with singer-songwriter Bernie Taupin catapults Elton to international superstar, becoming one of the most iconic figures in pop history. The cast includes Taron Egerton, Jamie Bell, Bryce Dallas Howard, and Richard Madden. This 2019 comedy is rated R and has a running time of 121 minutes.