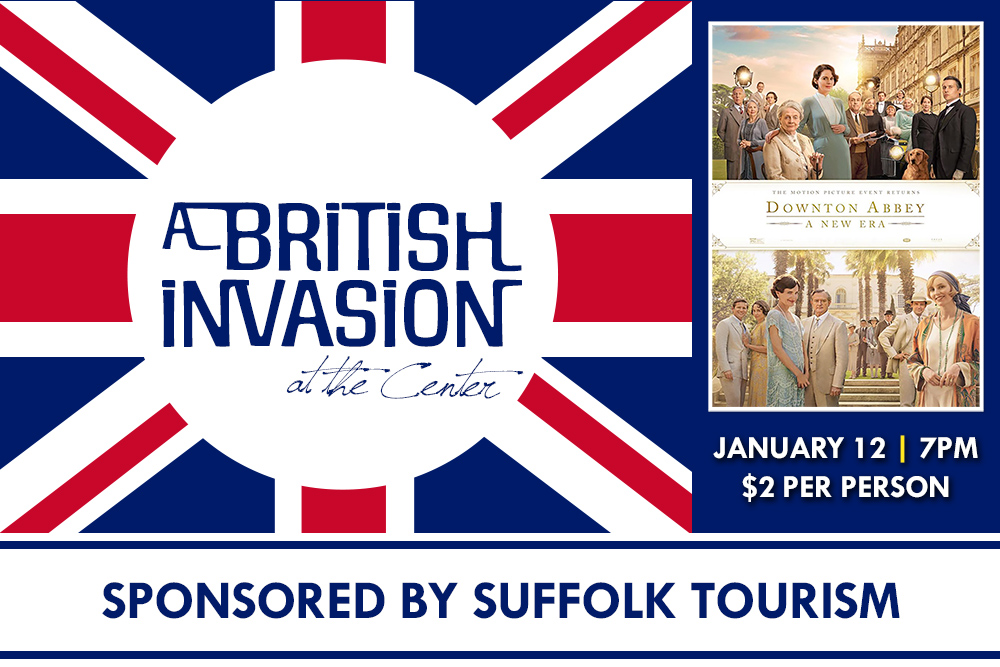 A British Invasion at the Center: Downton Abbey – A New Era
Join Suffolk Tourism, in partnership with the Suffolk Center for Cultural Arts, as they proudly present A British Invasion at the Center, three British-themed blockbuster movies that enjoyed great success in cinemas. The series kicks off on Thursday, January 12, 2023, when Downton Abbey: A New Era comes to the big screen. Admission is $2 per person, and the movie will begin at 7pm.
Part of the sprawling Crawley family goes on a grand journey to the South of France to uncover the mystery of the dowager countess's newly inherited villa, while the rest of the family contends with the arrival of motion pictures at the Abbey. The cast includes Hugh Bonneville, Maggie Smith, Michelle Dockery, Jim Carter, and Elizabeth McGovern. This 2022 romantic drama is rated PG and has a running time of 124 minutes.