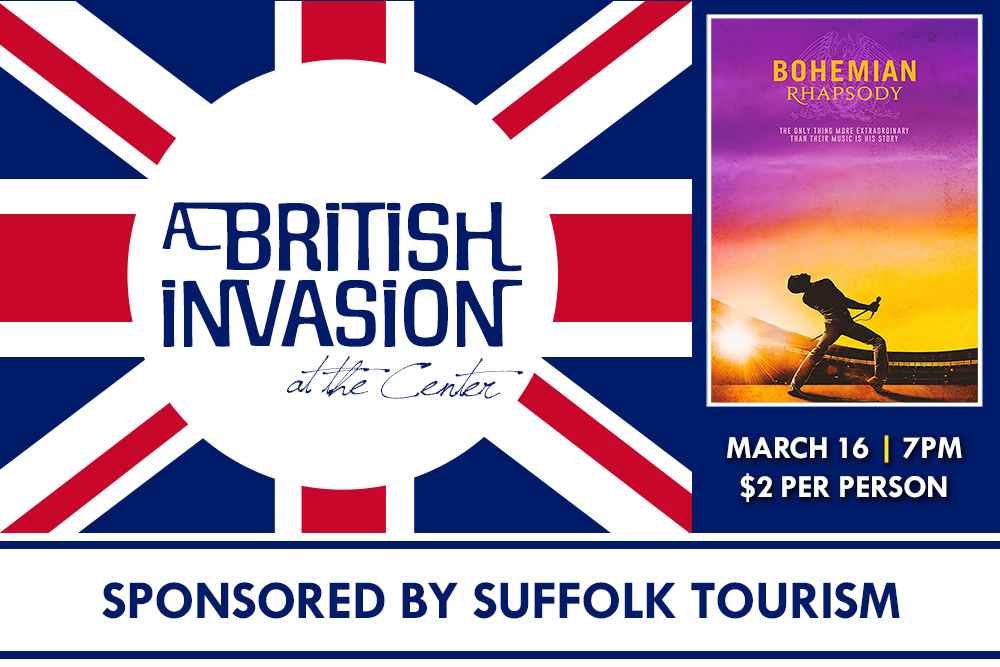 A British Invasion at the Center: Bohemian Rhapsody
Join Suffolk Tourism, in partnership with the Suffolk Center for Cultural Arts, as they proudly present A British Invasion at the Center, three British-themed blockbuster movies that enjoyed great success in cinemas. The series concludes on Thursday, March 16, 2023, when Bohemian Rhapsody comes to the big screen. Admission is $2 per person, and the movie will begin at 7pm.
This is the foot-stomping story that traces the meteoric rise of the legendary British rock band, Queen, and lead singer Freddie Mercury, who defied stereotypes and shattered convention to become one of the most beloved entertainers in history. The cast includes Rami Malek, Lucy Boynton, Gwilym Lee, Ben Hardy, and Joseph Mazzello. This 2018 biographical drama is rated PG-13 and has a running time of 134 minutes.