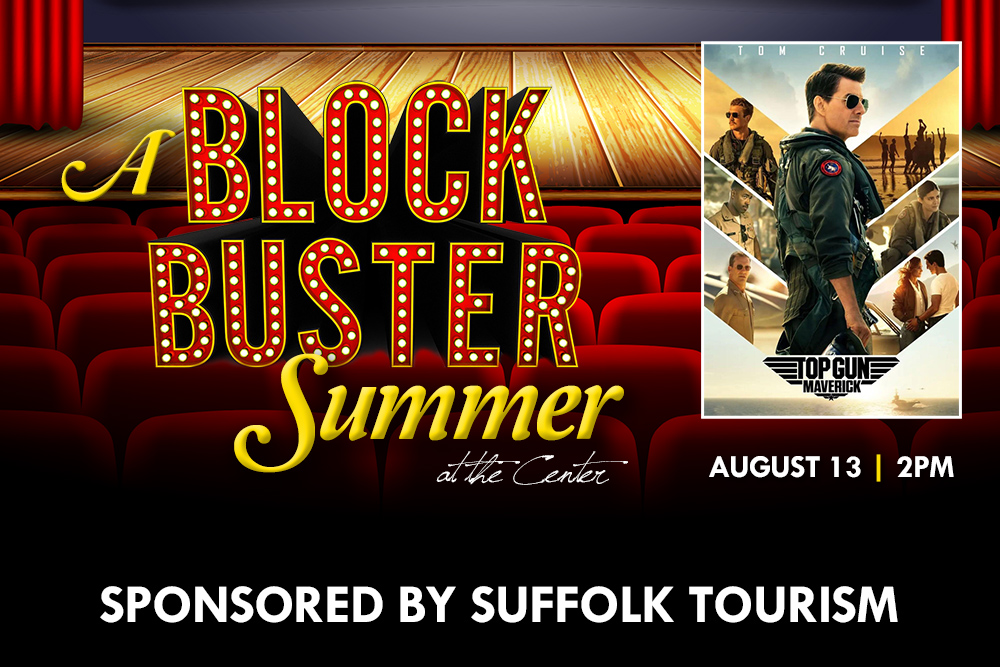 A Blockbuster Summer at the Center: Top Gun – Maverick
Join Suffolk Tourism, in partnership with the Suffolk Center for Cultural Arts, as they proudly present A Blockbuster Summer at the Center, a series of three blockbuster adventure films. The series concludes on Sunday, August 13, 2023, when Top Gun: Maverick comes to the big screen. Admission is $2 per person, and the movie will begin at 2pm.
After more than 30 years of service as one of the Navy's top aviators, Pet Mitchell is where he belongs, pushing the envelope as a courageous test pilot. "Maverick" returns to the Navy Strike Fighter Tactics Instructor program (TOPGUN), where he must confront his past as he trains a group of younger pilots, among them the son of Maverick's deceased best friend, "Goose." The all-star cast includes Tom Cruise, Jon Hamm, Miles Teller, Val Kilmer, Glen Powell, and Jennifer Connelly. This 2022 action drama is rated PG-13 and has a running time of 130 minutes.