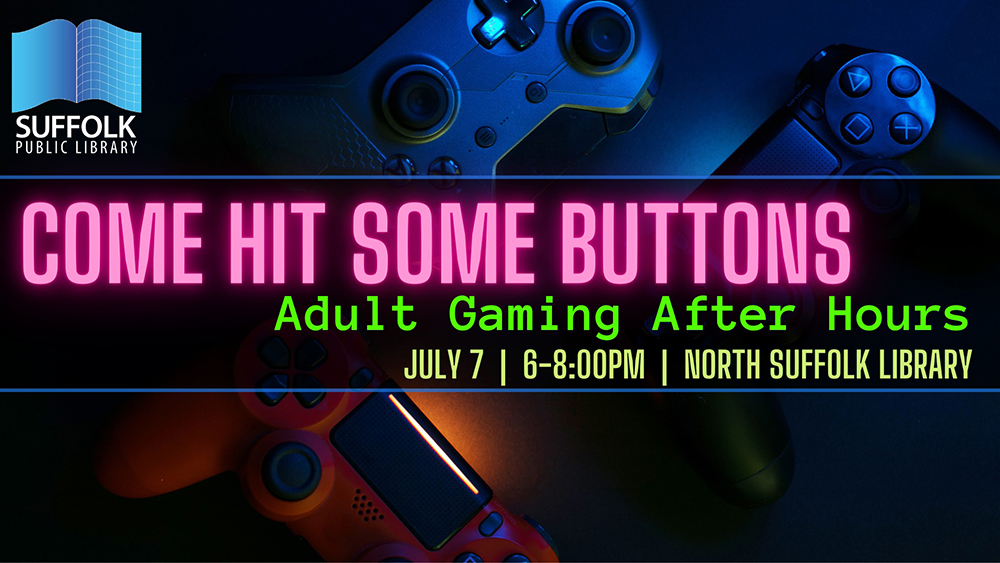 Come Hit Some Buttons: Adult Gaming After Hours
Whether you're a casual gamer looking to play with others, or you're a competitor seeking your next opponent, this is the place for you. From Mario Party to Street Fighter, from Crash Team Racing to Teenage Mutant Ninja Turtles, come meet up and chill with other adults playing different types of newer and retro video games.
Setups and controllers will be provided, but if you'd like to bring your own setup, you're more than welcome to.
Doors open at 5:45pm. Last entrance at 6:30pm. No registration required.
SPL events are free to attend and open to people of all abilities. If you or someone in your party will require accommodations in order to participate, please call 757-514-7323 and ask to speak with the Community Learning Manager. Please contact the Community Learning Manager if you are a facility bringing a group of 5 or more. You do not need to be a library member in order to attend.