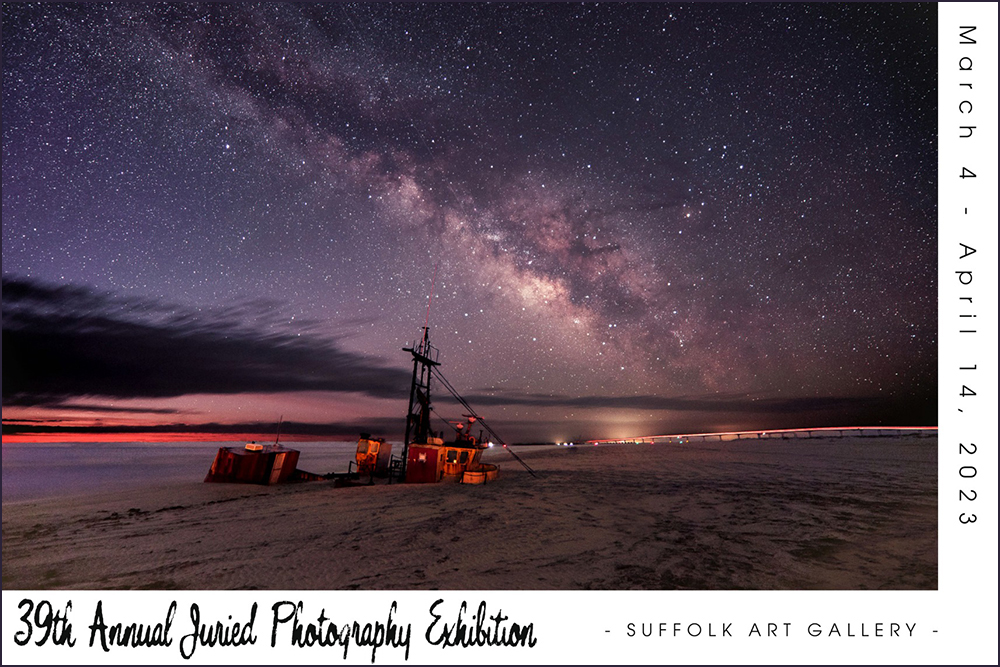 39th Annual Juried Photography Exhibit
The Annual Juried Photography Exhibition returns to the Suffolk Art Gallery! Now in its 39th year, this exhibit is the largest and longest running juried exhibition of photographic works in Hampton Roads. Join us at the Opening Awards Reception on Saturday, March 4 from 4 – 6pm to celebrate the many photographers on display, and congratulate the winning artists. Awards range from $100 Honorable Mentions to $500 for Best in Show. The 39th Annual Juried Photography Exhibit will be on display at the Suffolk Art Gallery from March 4 through April 14, 2023. 
This year's exhibit was juried by award winning photographer Glen McClure. The entries for 2023 were stronger than ever and resulted in a record number of participation! Over two hundred and fifty works were submitted for consideration from artists throughout Hampton Roads and beyond. 
The Suffolk Art Gallery is open Tuesday through Saturday from 10am-5pm, Sunday from 1pm-5pm, and closed on Mondays. All exhibits and opening receptions at the Suffolk Art Gallery are free and open to the public.