Privacy Policy
Suffolk Tourism Website Privacy Policy
The City of Suffolk, Virginia's Division of Tourism (SVT) is committed to protecting the privacy and security of visitors to its website. SVT does not collect personally identifiable information when you visit our website unless you choose to provide such information. 
This Privacy Policy, which is governed by SVT policies and procedures, defines permitted and restricted uses of such SVT-owned data, including the IT environments in which data is maintained by staff. This Privacy Policy is not intended to, and does not, create any right or benefit, substantive or procedural, enforceable at law or in equity, by a party against SVT, its officers, employees, or agents.
If you have questions about this Privacy Policy, please let us know.
Information Collected and Stored Automatically on SVT's Website
When you visit SVT's website, we may store any or all the following:  the internet address from which you accessed the website; the date and time of your visit; the keywords you used to search through the website; the items you clicked within the website; and the browser and operating system you used. SVT uses this information to measure the number of visitors and identify system performance and any problem areas. SVT also use this information to help develop the website, analyze patterns of usage, and make the website more user friendly. This information is not used for associating search terms or patterns of site navigation with individual users. On occasion, SVT may provide this information to third party contractors for the purposes of research analysis.
Cookies: Certain websites generate pieces of information known as "cookies" that are commonly used to recognize your computer in the future. SVT's website uses "per session" cookies for technical purposes (e.g., improving site navigation), which are available during active browser sessions only. These cookies will disappear once you close your browser and will not be stored on your computer's hard drive. SVT also uses "persistent" cookies to track the number of unique visitors to the site.  You can choose to disable cookies. Disabling cookies will not affect your ability to search for, review, or retrieve data on SVT's website.
Personal Information: Users are not required to provide any personal information to search, retrieve, download, filter, and otherwise use the data available on SVT's website. In contacting SVT with questions and comments, you should not include personal information, especially a social security number. If you choose to provide personal information, SVT will only use the information you provide to contact you about your experience with this website, assist in answering your questions, better understand user needs, or if required by law. SVT does not collect or use personal information for commercial or marketing purposes.
Online Comments: Any comment you post on SVT's website is categorized as public information and is subject to public records laws. To protect your privacy, do not include personally identifiable information (e.g., your e-mail address, home address, or phone number) in the text of your comment. Any such comment reflects your personal views and does not reflect the official views of SVT. By submitting a comment or work on SVT's website, you grant to SVT and anyone viewing the website an irrevocable permission to copy, distribute, make derivatives, display, or perform the contents of your comment publicly and free-of-charge. To ensure your comments are appropriate and not harmful to others, SVT reserves the right and discretion to prohibit and remove comments and links that:
contain obscene, indecent, or profane language;
contain threats or defamatory statements;
contain hate speech directed at race, color, sex, sexual orientation, national origin, ethnicity, age, religion, or disability;
reveal the author's or another's sensitive/personal information (e.g., social security numbers);
contain information posted in violation of law (e.g., libel, information that condones or encourages illegal activity, and information that reveals confidential information);
contain information that might affect the outcome of ongoing legal proceedings;
contain content that is misleading, off-topic, spam, intended primarily to promote a link, or conflicts with SVT policies; and
contain information that appears to promote or endorse services or products, such as links to external commercial sites. (Note that non-commercial links that are relevant to the topic or another comment are acceptable.)
Moderation: SVT recognizes that the internet is a 24/7 medium and online comments may be posted at any time; however, given the need to manage public resources, SVT intends to review and moderate comments between 8 am – 5 pm, Monday through Friday (except during recognized holidays), EST. SVT intends to review and moderate comments submitted at other times as soon as possible on the next business day.
Browser Information Collected on SVT's Website: Ratings of datasets may be collected to track the usefulness of certain datasets and to improve the value of SVT's website. SVT does not gather, request, record, require, collect, or track any Internet users' personal information through these processes.
Site Security: A variety of physical, electronic, and procedural safeguards are maintained to protect information. For example, SVT uses commercially reasonable tools and techniques to protect against unauthorized access to its systems. Also, access to email received is restricted to those who need such access in the course of their duties for SVT. Unauthorized attempts to upload information or change information on SVT's website are strictly prohibited and may be punishable under state and federal laws. For security purposes, SVT monitors network traffic to identify unauthorized attempts to upload change information or to otherwise cause damage. Except for authorized law enforcement purposes, no other attempts are made to identify individual users or their use habits.
External Links: SVT's website may contain links to third party websites. SVT provides these links for your convenience only. SVT does not control or guarantee the accuracy, relevance, timeliness, or completeness of information contained on a linked website. SVT does not endorse the organizations sponsoring linked websites, nor does SVT endorse the views express or the products/services contained on these linked websites. SVT cannot authorize the use of copyrighted materials contained in linked websites. Users must request such authorization from the owner of the linked website. SVT is not responsible for transmissions users receive from linked websites. SVT does not guarantee that linked websites comply with Section 508 (accessibility requirements) of the Rehabilitation Act. When you visit a linked website, you are leaving SVT's website and are subject to the privacy and security policies of the owners/sponsors of this linked website, if any. You are encouraged to familiarize yourself with any such policies.
Children's Privacy: SVT complies with the Children's Online Privacy Protection Act of 1998 (COPPA) that helps to protect the safety and privacy of children online. COPPA and its accompanying FTC regulation constitute federal law that protects the privacy of children using the Internet. Personal information from children under 13 is not knowingly collected, nor are children under 13 knowingly contacted by SVT. SVT does not intend to solicit information of any kind from children under 13. It is possible that SVT may receive emails pertaining to children under 13. If SVT is notified of this, as soon as the information is verified, parental consent will be immediately obtained, or the email will be deleted from the email box servicing SVT.
Changes to this Statement
The SVT Privacy Policy will be revised or updated if practices change, or if better ways to keep you informed are developed. You should refer to this page often for the latest information and the effective date of any changes. If changes are made to this policy, a new policy will be posted on our site and the date at the bottom of the page will be updated. Changes to the policy will not apply retroactively.
Updated: April 30, 2022.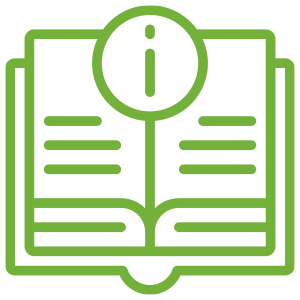 Get your free Visitors Guide
Your ultimate guide to Suffolk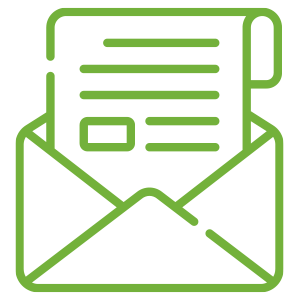 Sign up for our Newsletter
Be the first to hear about travel ideas, new local experiences, and deals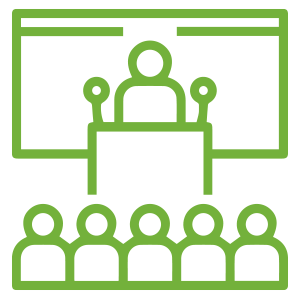 It's a good time to meet in Suffolk!