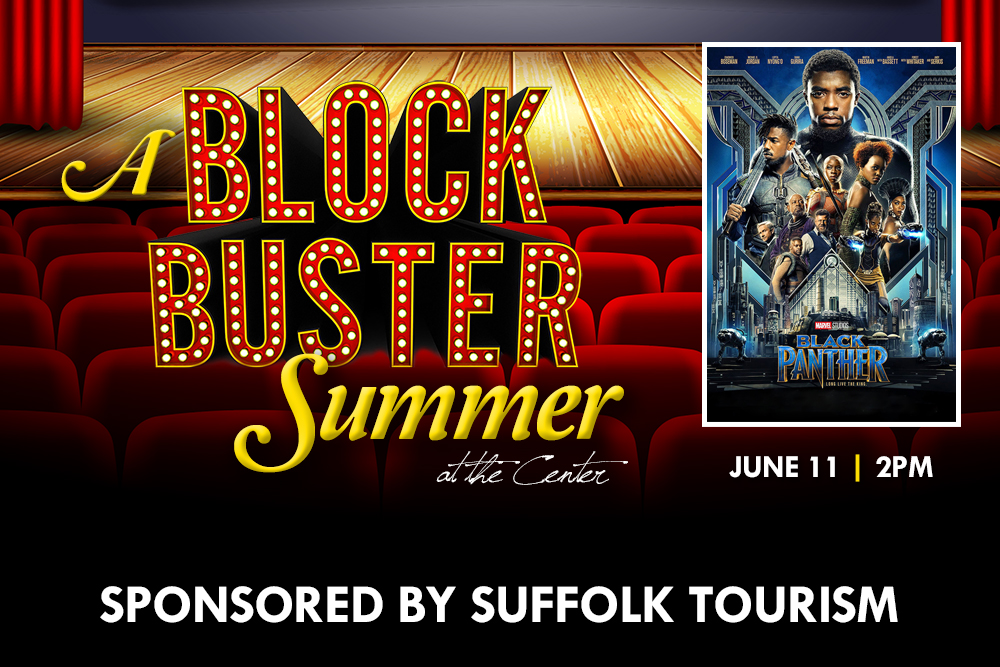 A Blockbuster Summer at the Center: Black Panther
Join Suffolk Tourism, in partnership with the Suffolk Center for Cultural Arts, as they proudly present A Blockbuster Summer at the Center, a series of three blockbuster adventure films. The series kicks off on Sunday, June 11, 2023, when Black Panther comes to the big screen. Admission is $2 per person, and the movie will begin at 2pm.
Prince T'Challa returns home to the reclusive, technologically advanced African nation of Wakanda to serve as his country's new king. When two foes conspire to destroy Wakanda, the hero known as Black Panther must team up with the C.I.A. and members of Wakandan special forces to prevent Wakanda from being dragged into a world war. The all-star cast includes Chadwick Boseman, Michael B. Jordan, Lupita Nyongo'o, Letitia Wright, and Angela Bassett. This 2018 adventure thriller is rated PG-13 and has a running time of 134 minutes.