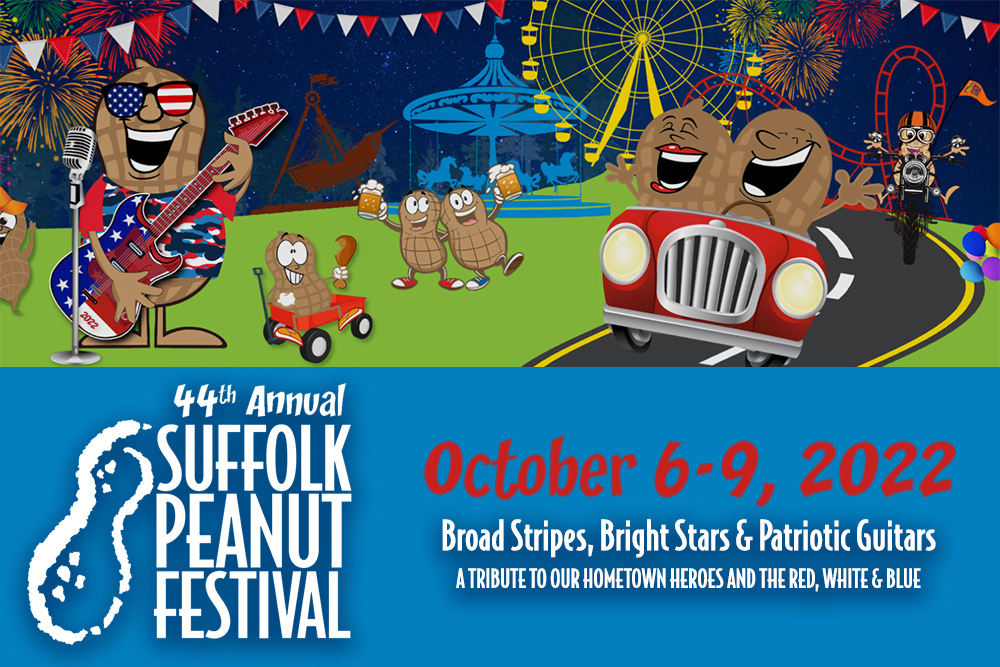 44th Annual Suffolk Peanut Fest
This year marks the 44th Anniversary of Suffolk's premier festival. This family-friendly event honors the city's agriculture heritage and devotion to peanuts, our favorite legumes. Known for its fun family activities, Suffolk Peanut Fest offers concerts, amusement rides, contests and competitions, a demolition derby, a truck and tractor pull, motorcycle rally, fireworks, and much more. Combine all of these great activities with local and national entertainment and you have a weekend full of good times!
$10 per person; children 10 & under are free. Parking is free. For more information, visit the website!