Nearby Regional Attractions
The communities surrounding Suffolk make for great day trips. Plan your visit to Smithfield, Portsmouth, Chesapeake, Norfolk, Virginia Beach, Hampton, Newport News, Williamsburg.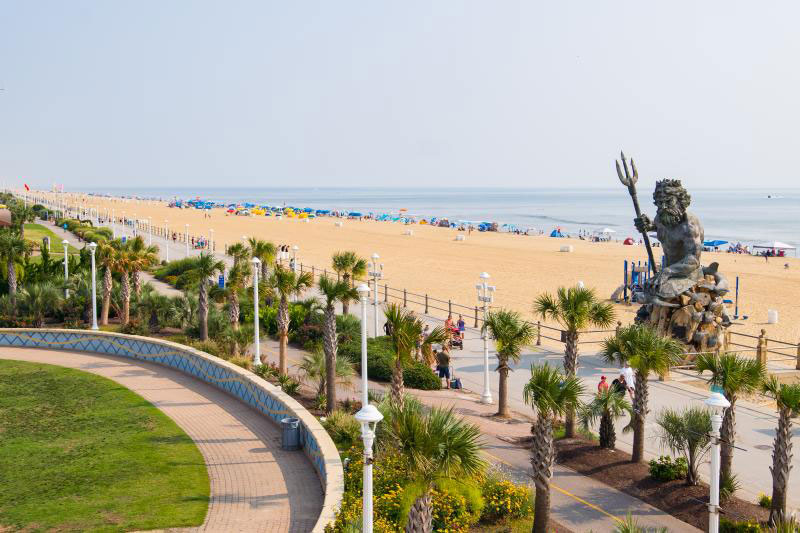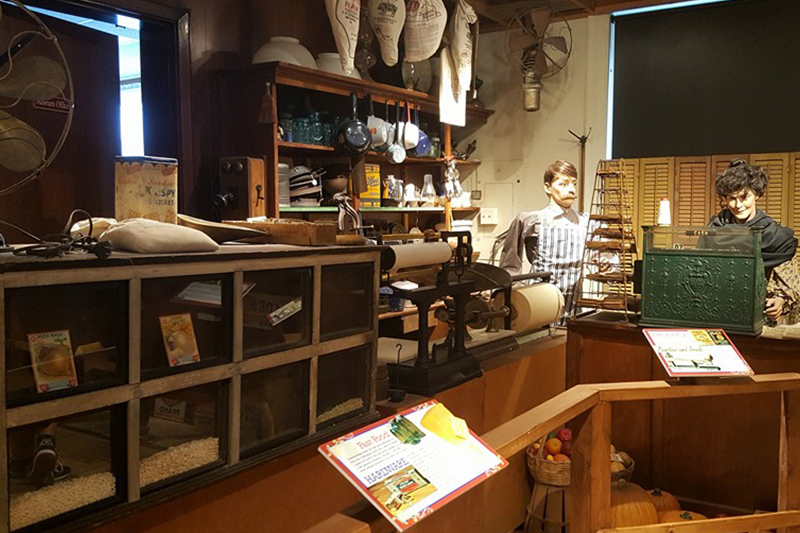 Isle of Wight County Museum
103 Main Street
Smithfield, VA 23430
757-356-1223
Read More Information
The Isle of Wight County Museum was founded in 1976 by a group of volunteers dedicated to the preservation of county history. Interpreting local history, the museum's exhibits include prehistoric fossils, Native American and Colonial artifacts, a country store and displays regarding the ham industry and perhaps the museum's most notable artifact: the world's oldest, edible cured ham.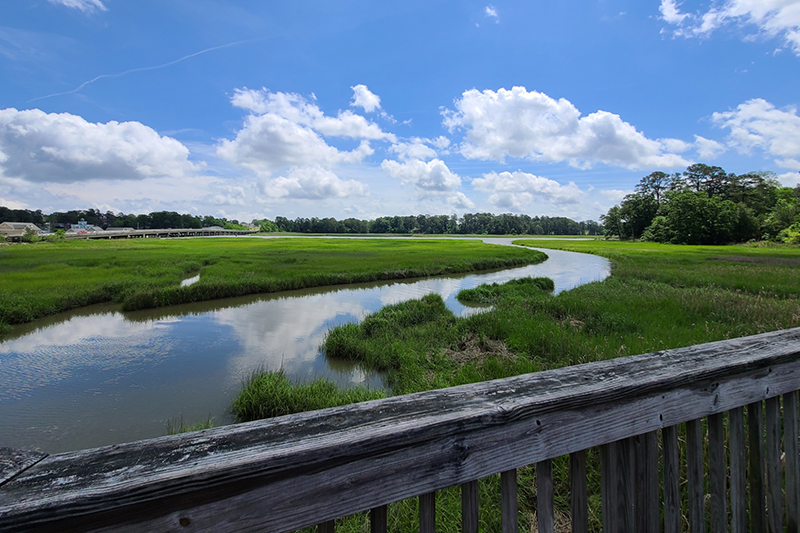 Windsor Castle Park
301 Jericho Road
Smithfield, Virginia 23430
757-365-4200
Read More Information
The park's 209.8 acres are owned by the Town of Smithfield. Windsor Castle Farm was originally part of a 1450 acre parcel patented in 1637 by Arthur Smith and is situated on a knoll overlooking the Pagan River. The farm was purchased with the intention of preserving the rich historic heritage of the Castle, as well as providing a passive public park on the estate grounds.
Future Amenities & Plans
Future plans include:

Canoe and Kayak Launch
Picnic, Event and Demonstration Areas
Historic Interpretation and Informational Displays
Walking and Bicycle Trails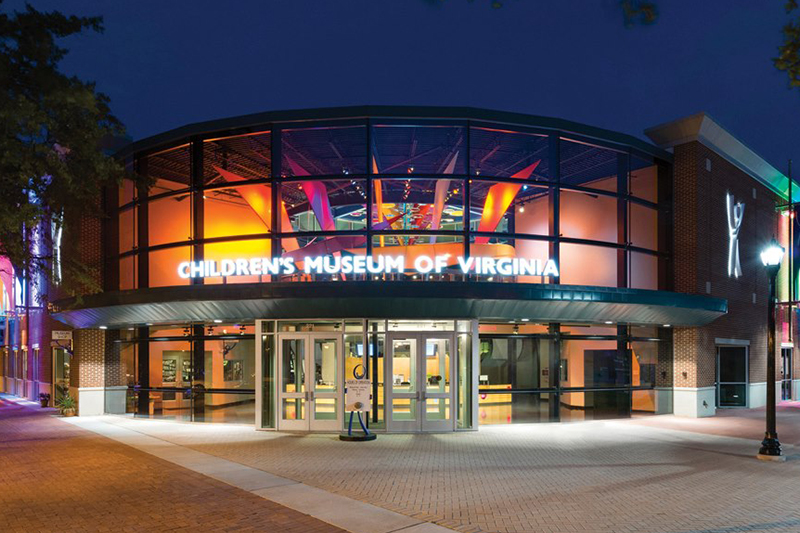 Children's Museum of Virginia
221 High Street
Portsmouth, Virginia 23704
757-393-5258
Read More Information
Specific Floor Features
On the first floor, rediscover some of the all-time Children's Museum favorites. Stroll along the city streetscape with a grocery store, fire truck, pet park, and city bus. Go bonkers for bubbles, move cargo crates, board the tugboat, and track the model trains all over the state. The second floor showcases 3 all new distinct exhibit areas. In "My Backyard and Beyond" explore the inhabitants of your backyard, the wonders of water and weather, and the star-studded sky. "Dr. Forces Traveling Energy Extravaganza" brings you back to the days of a 3-ringed circus to discover forces, energy, and motion in all new ways. "CreArtivity" brings visual and performing arts to life by giving visitors an opportunity to create art while interacting with the exhibits.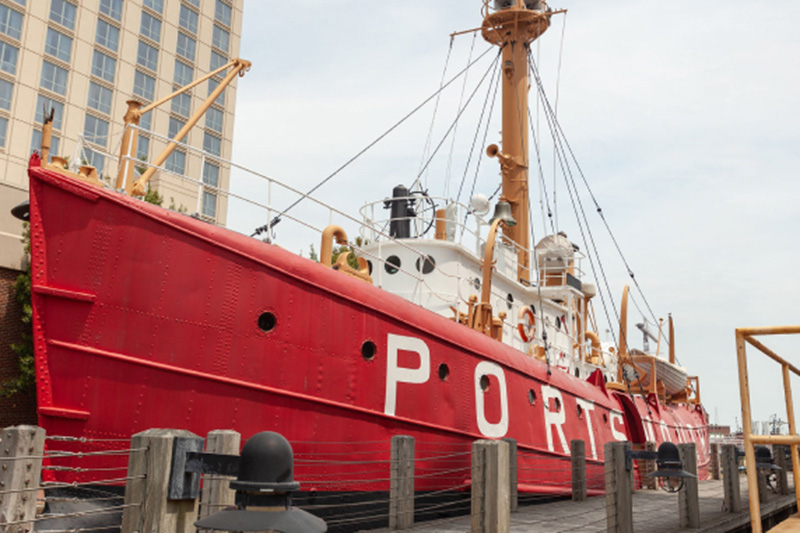 Lightship Portsmouth
Corner London & Water Streets
Portsmouth, VA 23704
757.393.8591
Read More Information
A National Historic Landmark fitted with period accessories. Launched in 1916, the Lightship Portsmouth was first stationed at Smith Island Shoals, Virginia and subsequently donated and dry docked at the London Pier in Portsmouth in 1964, where she took on her name. You can walk through one of the small number of surviving lightships, as the ship's quarters are fitted out realistically with artifacts, uniforms, and more.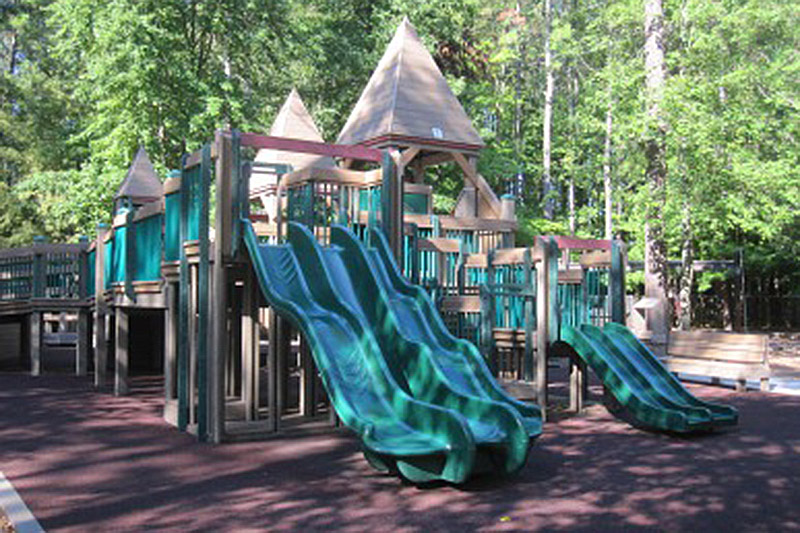 Chesapeake City Park Fun Forest
900 City Park Drive
Chesapeake, VA 23320
Phone: 757-382-6411
Fax: 757-277-9365
Read More Information
On three acres of City Park is Fun Forest, the ultimate children's playground, imagination center, and family adventure area! Originally built in 1995 by over 1,800 volunteers from private, public, and community sectors, and winner of the Virginia Recreation and Parks Society "Best New Facility in Virginia" award in 1996, the playground has an older children's area which encourages gross motor-skill development and features a dragon, three-way underground telephone, shaky bridge, dolphin tunnel slide, and many more challenges for the older child. A new section was built by volunteers in 2011 after fire damaged a section of the playground. 
Many of the attractions are handicapped accessible, with paved paths, slides, swings, picnic tables, and benches to accommodate wheelchairs.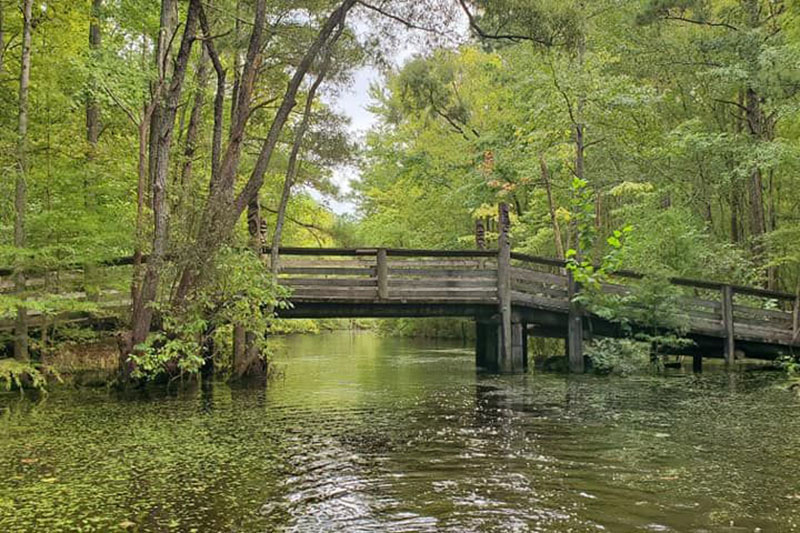 Northwest River Park & Campground
1733 Indian Creek Road
Chesapeake, Virginia 23322
757-421-3145
Read More Information
Amenities
Amenities include the following and more:
Bicycling
Camping
Kayak excursions
Fishing
Hiking
Playgrounds
Trails
Rental cabins and camping facilities include:
Dump Station
Fresh Water
Hot Showers
Laundry
Children and pets welcome.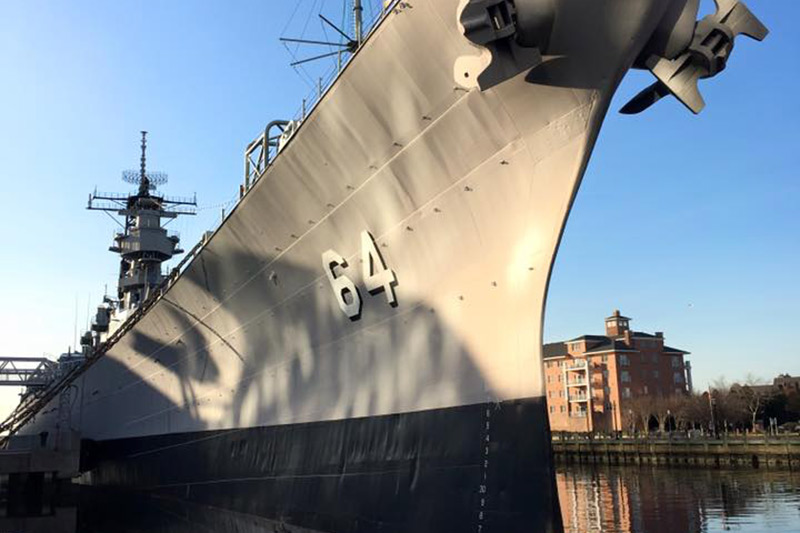 Battleship Wisconsin
1 Waterside Drive
Norfolk, Virginia 23510
757-322-2987
Read More Information
The City of Norfolk has assumed stewardship of the Battleship Wisconsin, which is now included in regular Nauticus admission. Admission fees help preserve and maintain the battleship for future generations. Berthed at Nauticus, the Battleship Wisconsin is one of the largest and last battleships ever built by the U.S. Navy. Explore its deck through a self-guided or audio tour that will take you back in time to experience this majestic ship that earned 5 battle stars during World War II.

Operator
The Hampton Roads Naval Museum is owned and operated by the United States Navy and located on level 2 of Nauticus.
Museum Collection
The museum houses a rich collection of:
Artwork
Authentic Uniforms
Detailed Ship Models
Underwater Artifacts
Weaponry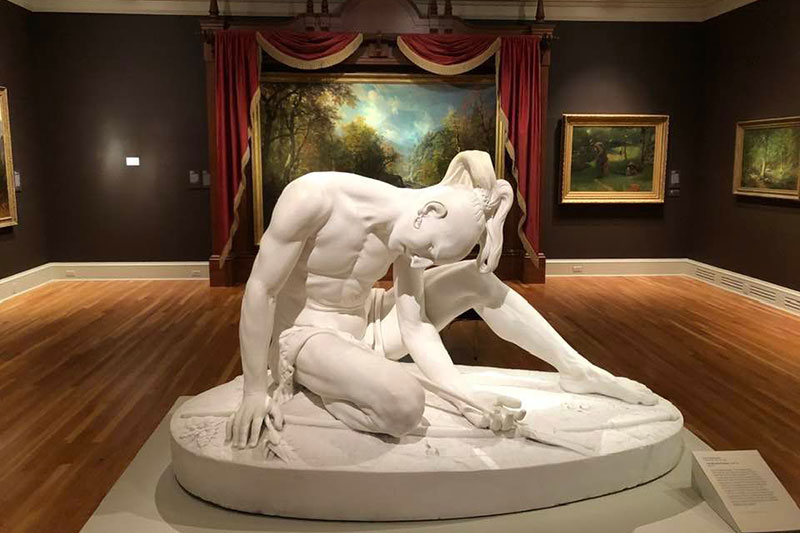 Chrysler Museum of Art
245 West Olney
Norfolk, Virginia 23510
757-664-6200
Read More Information
Housed in an Italianate-style structure facing the picturesque Hague Inlet of the Elizabeth River, the Chrysler Museum of Art is home to an encyclopedic collection of nearly 40,000 objects spanning nearly 5,000 years of history.
Highlights
Highlights include an impressive and comprehensive survey of European and American painting and sculpture, a world-renowned glass collection, a rich photography program, Art Nouveau furniture, as well as African, Asian, Egyptian, Pre-Columbian and Islamic art.
In the words of New York Times art critic John Russell, the Chrysler boasts objects "…any museum in the world would kill for."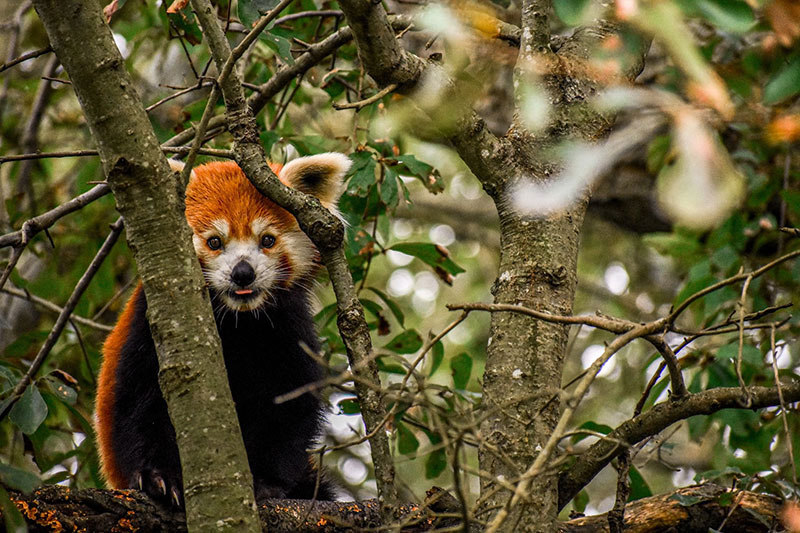 Virginia Zoo
3500 Granby Street
Norfolk, Virginia 23504
757-441-2374
Read More Information
From mighty Monica, an African elephant, to their flock of small love birds, the Virginia Zoo is home to over 350 of our furry, feathered and scaly animal friends on 53 acres of beautifully landscaped grounds. Animals include exotic representatives from the African savannah, as well as friendly goats that you would find on a Virginia farm.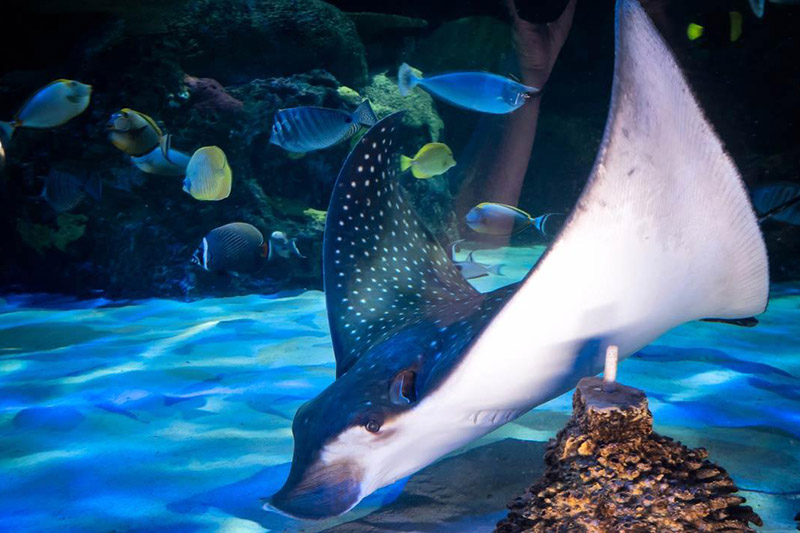 Virginia Aquarium
717 General Booth Boulevard
Virginia Beach, Virginia 23451
757-385-3474 or 757-385-FISH
Read More Information
Explore over 800,000 gallons of one of the best aquariums and live animal habitats in the country at the Virginia Aquarium and Marine Science Center. Check out hundreds of hands-on exhibits, outdoor aviary, nature trail, and marshlands. Plus you won't want to miss the 3D IMAX Theater.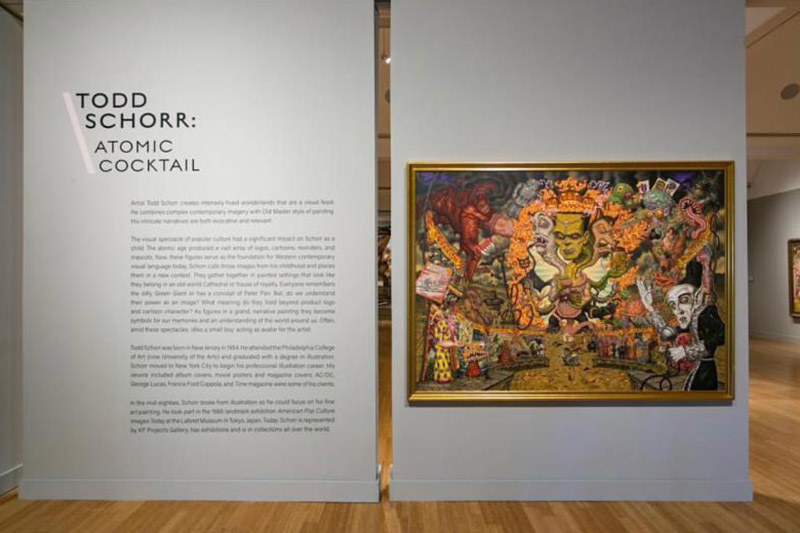 Virginia Museum of Contemporary Art
2200 Parks Avenue
Virginia Beach, Virginia 23451
757-425-0000
Read More Information
Virginia MOCA is home to the vibrant art of today as well as welcome to what art can be. We are rooted in community and we work hard to do right by it—with our eyes on a more expansive art world and compassionate culture. Here, art can be mysterious, but never exclusive. Here, art makes way for us to connect.
As a contemporary, non-collecting museum, we are what we curate. We seek out the most soulful, rigorous art and artists, adapting and reinventing our space with each exhibition, because we believe in a shared space between different perspectives. As an accredited member of the American Alliance of Museums, we will continue to work tirelessly to share what we know, what we're learning, and how best to navigate the art world. We are here to add meaning to the very idea of what a museum is. This is where art works its magic.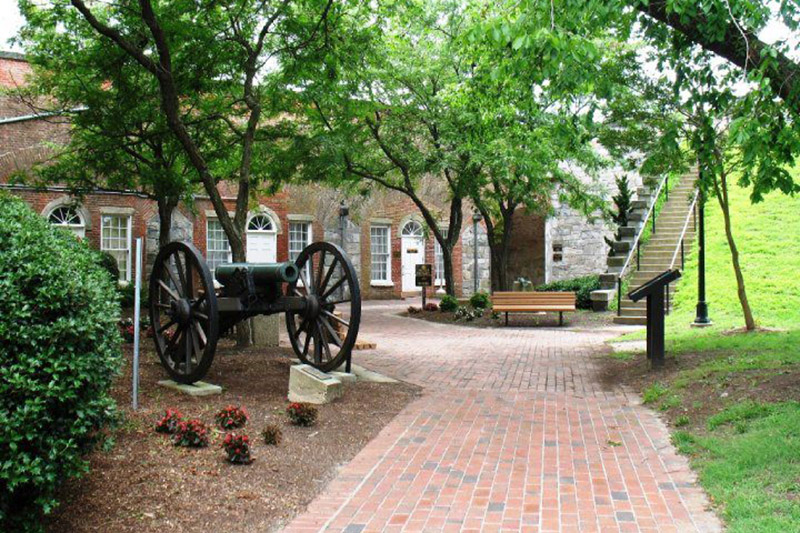 Casemate Museum at Fort Monroe
Casemate 20, Bernard Road
Fort Monroe, Virginia 23651
757-788-3391
Read More Information
The largest stone fort ever built in the U.S., Fort Monroe is headquarters for the U.S. Army Training and Doctrine Command. Within the historic fort's stone walls is the Casemate Museum, which chronicles the history of the fort and the Coast Artillery Corps. During the Civil War, more than 6,000 slaves escaped to Union-held Fort Monroe, earning it the nickname "Freedom's Fortress."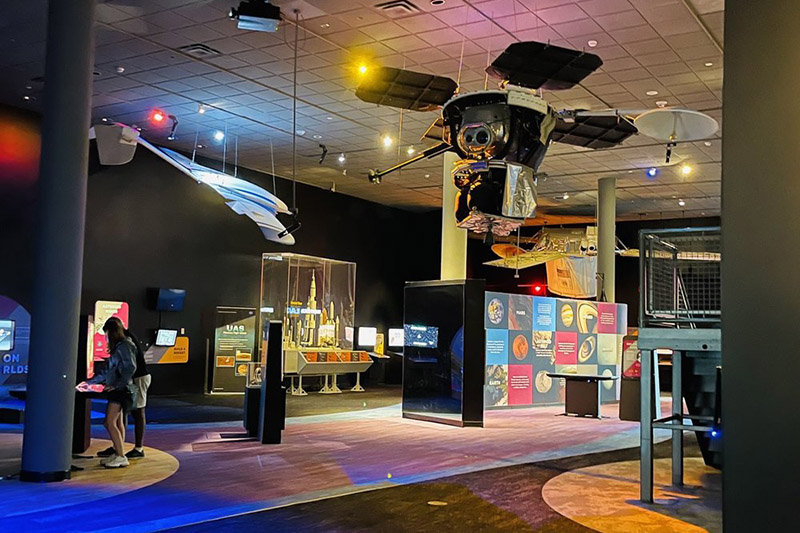 Virginia Air & Space Center
600 Settlers Landing Road
Hampton, VA 23669
757-727-0900
800-296-0800
Read More Information
This is the visitor center for NASA Langley Research Center and Langley Air Force Base. This world-class facility features the Space Quest and Adventures in Flight galleries, and more than 100 "hands-on" exhibits that tell the story of air and space exploration. See the Apollo 12 Command Module, a Mars meteorite and a 3-billion year-old moon rock! Visit the technologically advanced Riverside 3D IMAX Theater and see a 3D IMAX film on a giant 5-story screen with 16,000 watts of digital-sound.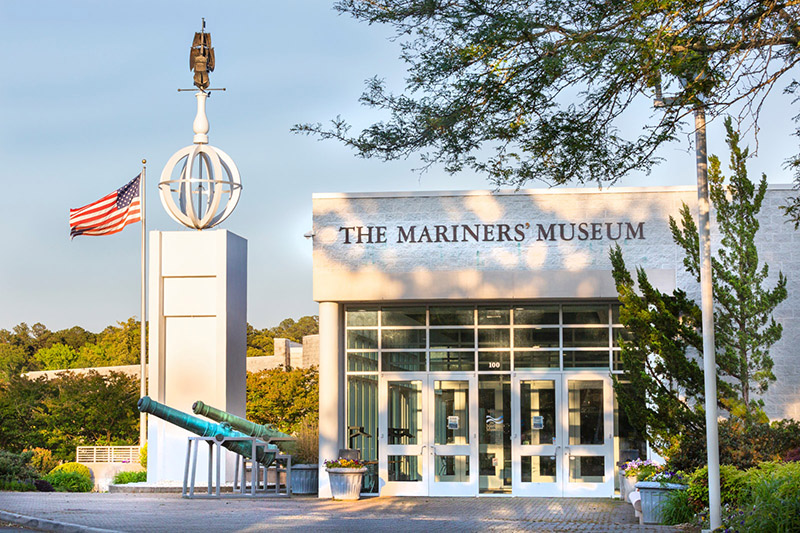 The Mariners' Museum
100 Museum Drive
Newport News, VA 23606
757-596-2222
Read More Information
From bow to stern, The Mariners' Museum is filled with fascinating stories, captured in priceless artifacts that celebrate the spirit of the open sea.
Gallery Space Features
Explore over 120,000 square feet of gallery space featuring:
Rare Figureheads
Handcrafted Ship Models
Civil War Ironclad USS Monitor Artifacts
Paintings
Small Craft From Around the World
Navigational Instruments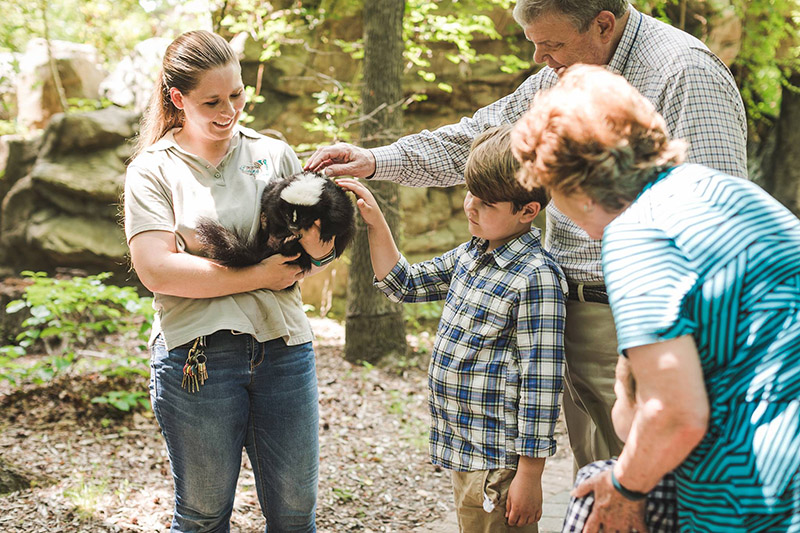 Virginia Living Museum
524 J. Clyde Morris Boulevard
Newport News, Virginia 23601
757-595-1900
Read More Information
View endangered red wolves. Get up close to a loggerhead turtle and moon jellies. See fish with no eyes and frogs that change colors. Touch live spider crabs and fossilized dinosaur tracks. It's all at the Virginia Living Museum, Newport News, where living exhibits depict Virginia's natural heritage from the mountains to the sea. The Museum introduces visitors to more than 250 living species native to Virginia through exhibits, discovery centers and interactive hands-on exhibits.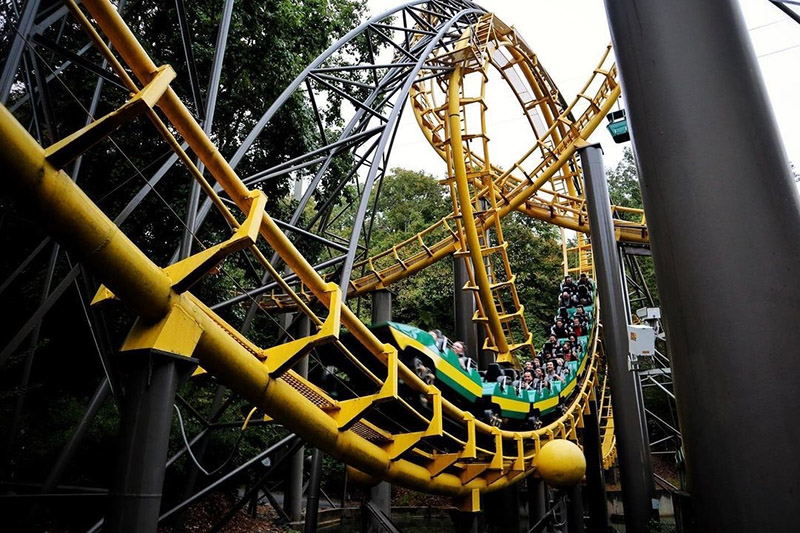 Busch Gardens Williamsburg
1 Busch Gardens Boulevard
Williamsburg, Virginia 23187
800-343-7946
Read More Information
Journey to the unexpected. Busch Gardens offers guests a line-up of events, concerts, a new Irish show and a brand new family thrill ride, "Europe in the Air," a motion simulator ride that takes guests on an unforgettable journey through some of Europe's most beautiful landscapes. And the fun doesn't stop there. Summer, fall and winter are packed full of excitement with a nighttime light show production, "IllumiNights: A Busch Gardens Encore," "Howl-O-Scream," celebrating all things Halloween and "Christmas Town," the newest holiday spectacular that transforms the European-themed park into winter wonderland.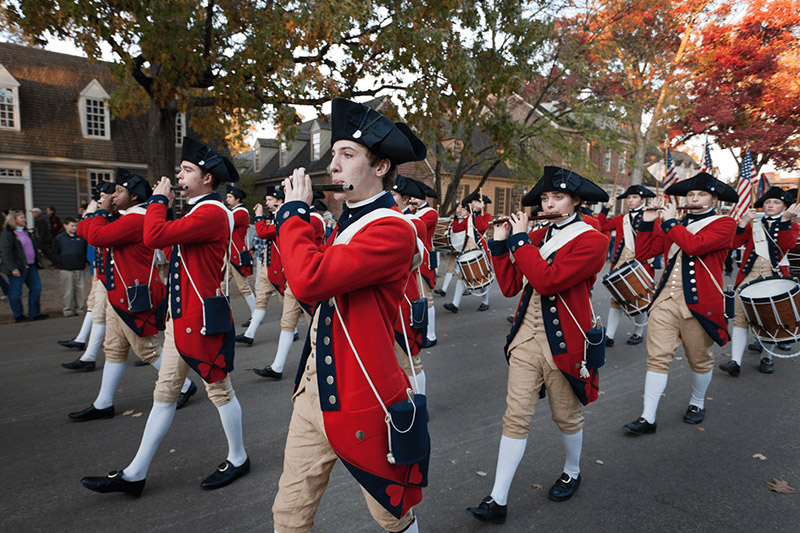 Colonial Williamsburg
Located in the center of the city of Williamsburg
101-A Visitor Center Drive
Williamsburg, VA 23185
757-229-1000 or 1-800-HISTORY
Read More Information
Visit Colonial Williamsburg's Historic Area and step back more than 220 years to the eve of the American Revolution. From 1699 to 1780, Williamsburg was the political and cultural center of Britain's largest colony in the New World.
Colonial Williamsburg is the nation's largest living history museum encompassing 301 acres including some 500 buildings, homes, stores and taverns reconstructed and restored to their 18th-century appearances; tradesmen practicing 30 historic trades and domestic crafts; historical interpreters and character actors; and 90 acres of gardens and greens, and now featuring the live action drama, Revolutionary City, daily from mid-March to the holiday season.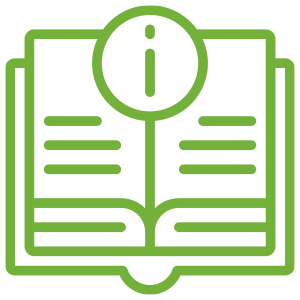 Get your free Visitors Guide
Your ultimate guide to Suffolk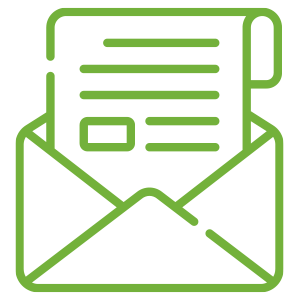 Sign up for our Newsletter
Be the first to hear about travel ideas, new local experiences, and deals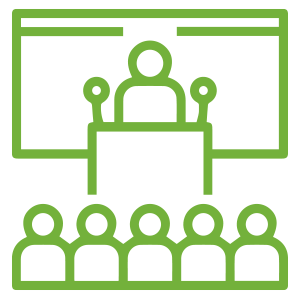 It's a good time to meet in Suffolk!