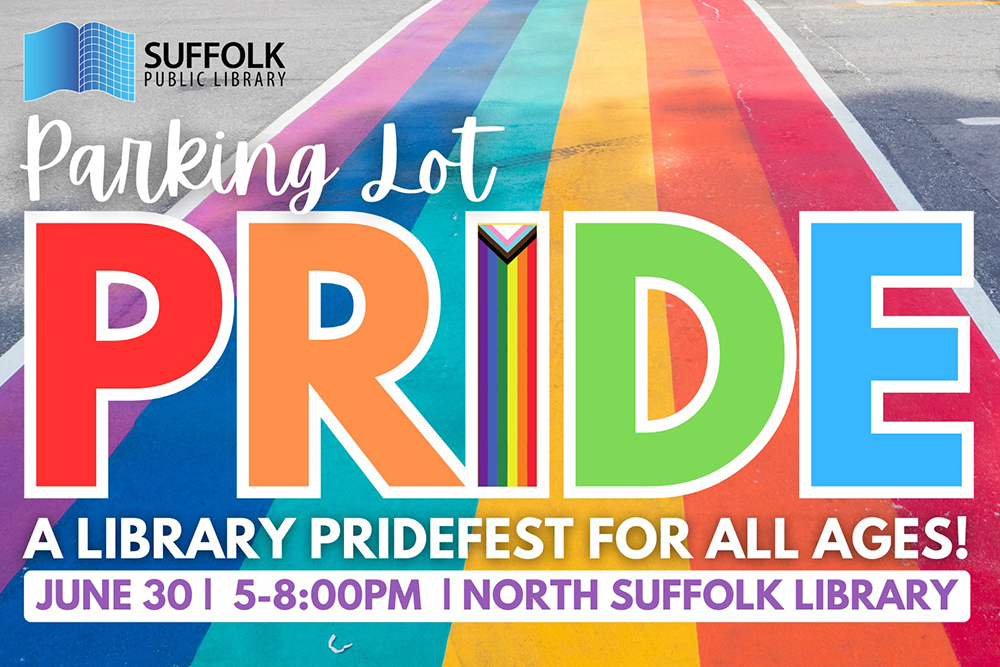 Parking Lot Pride 2023
Celebrate Pride Month and the LGBTQIA+ community with SPL at Parking Lot Pride! There will be live music, local resources, open mics to share your stories, food trucks and more! The full schedule of events will be posted closer to the event date. Parking Lot Pride welcomes all ages.
If inclement weather or other circumstances arise, the event will be moved into the lobby at North Suffolk Library. Follow Suffolk Public Library's Facebook page for the latest information.
SPL events are free to attend and open to people of all abilities. If you or someone in your party will require accommodations in order to participate, please call 757-514-7323 and ask to speak with the Community Learning Manager. You do not need to be a library member in order to attend.